Our next events and Workshops
We regularly organize makeup and color analysis workshops. Additionally, we offer you the opportunity to create your own jewelry with our designers. Stay updated on our upcoming events by subscribing to our newsletter.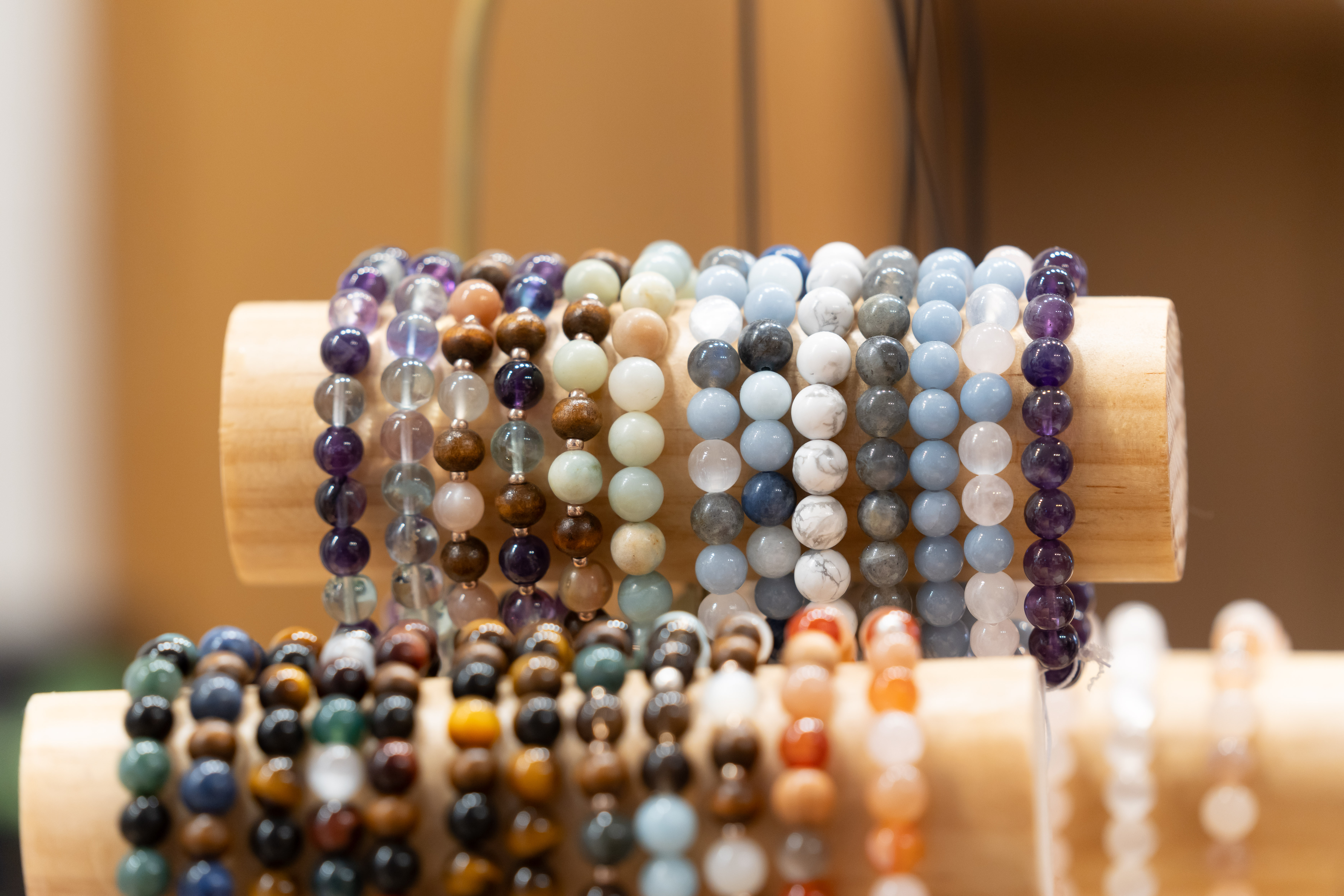 Create your custom semi-precious stone jewelry with Shemaya - October 14, 2023
SHEMAYA is a Belgian brand of semi-precious stone jewelry. Kassandra (the creator) handcrafts each piece of jewelry with love in her small workshop in Charleroi.
Fascinated by stones and their virtues, Kassandra took care to select only natural and high-quality stones. Each stone is purified and carefully recharged before being assembled into jewelry. The goal? To ensure that you receive the most beautiful aspects that the stones have to offer.
All the jewelry is made from high-quality raw materials: natural stones, Gold Filled, Gold Plated, 925 Silver, very strong elastic, and more. You will have the opportunity to discover various product ranges: classic jewelry focused on lithotherapy (bracelets on elastic thread, malas, pendants), as well as more elaborate jewelry that still allows you to benefit from the virtues of the stones.
During your visit to L'Envol du Colibri, you will have the opportunity to create your custom jewelry: choose your stones, and Kassandra will compose the jewelry of your dreams for you.
A SHEMAYA piece of jewelry is an invitation to let the magic of the mineral world into your life. Each stone carries a unique vibration, a precious message, and specific virtues. Whether you want to regain confidence, reduce your stress, learn to love yourself, manage your emotions, bring back some gentleness, or infuse joy into your daily life, the stones will gently accompany you in the desired direction